Quote:

From: Emma
To: Radical Dreamer
Posted: Mon Mar 28, 2005 2:45 am
Subject: Thanks!
Hey there. I just wanted 2 thank you for helpin me out. so... thank you. w/b if u can.

Emma


I assume your problem is solved?
Anyway, this is useful for all users. Basics thing in order to run MW:
1. Internet Explorer / Firefox / any other javascript enable browser which supports the Macromedia Flash plugin.
2. How do you know if javascript is enabled?
In Internet Explorer 6.0 go to:
Tools --> Internet Options --> Security
Check that that "scripting" is set to enabled and not disabled.
If you're running any pop-up blocker, it might override these setting, therefore I recommend either configuring to allow popup on this website or other shutting it down.
3. Make sure that you have ActiveX enabled (for the Flash).
Tools --> Internet Options --> Security
Under activeX controls and settings, the preffered settings are as following (I'm not gonna go into deatils though):
Disable, Disable, Enable, Disable, Prompt, Enable, Enable
4. And of course have the Flash plugin downloaded (you can get it at
www.macromedia.com
).
I hope people will find this post usefull....

_________________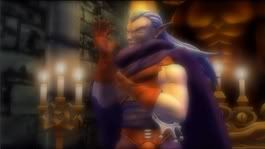 "The weak always strive to be weaker..."